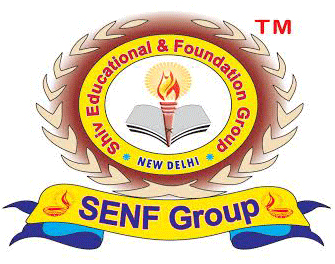 Message from the Chairman:
---
It gives me immense pleasure to present 'SENF Group' to serve girls and women of India. I feel that the girls and women of India are in utmost need of exclusive Education Complex which can provide latest and professional job oriented course and practical diploma course which can generate self employment to the candidates. The society has to forget the days when females were totally dependent on males.
Now there is a change in social atmosphere. With the rapid and continuous development by means of communication & media, education has given a position and status to women. Now, they are anxious to take part actively in the all round development of our society, virtually they want to be economically empowered.
In this scenario, 'SENF Group' are fully equipped to respond to the enthusiasm in the minds of growing girls and young women. We wish to lay a strong emphasis on education for the 'Real World'.
The quality of knowledge generated here is determined keeping in view the nation's global competitiveness. We provide career oriented, character building and personality enhancing education.
I am sure the 'SENF Group', with its vision and action with the guidance and help of our esteemed Marg Darshan Mandal, Governing Board, Advisory Boards, Legal Advisors etc. will provide a quality education to our students which will produce responsible, sensible, confident girls and women of society.
This is my wish to give each student of 'SENF Group', expertise in her hand, so that door of self employment is always open for her, she need not to go here and there in search of job, rather job will search her.
I wish you all success in life and do hope your study will shape your career in the best possible way.